Lieve lezers, ik kreeg de vraag of ik iets meer over mezelf kon vertellen. Dit om een idee te krijgen wie er achter deze blogs zit. Nou, dat doe ik heel graag. Iets meer een persoonlijke touch vind ik leuker dan puur en alleen over producten praten. Ook zal ik in de volgende blogs wat meer foto´s plaatsen!
Nou, hier gaan we dan! Mijn naam is Nadia Kadirbaks. Inmiddels heb ik de 30 aangetikt en ik woon in het noorden van het land, namelijk Groningen. Ik woon daar samen met mijn vriend Melvin en 2 zoontjes. Melvin en ik zijn bijna 14 jaar samen. Je zou ons ´High School Sweethearts´ kunnen noemen ;). Onze eerste zoon heet Julian en is inmiddels alweer 5. Zo cliché, maar het gaat zo snel...
Onze jongste heet Liam en is 2 jaar. Ook heb ik nog 2 katten Smokey en Bandit. En ja... Smokey is zwart met wat witte aftekeningen en Bandit heeft inderdaad een zwart vlekje rondom zijn oog.
Na de middelbare school wist ik al vrij snel dat ik  met mensen wilde gaan werken. Ik hou ervan om onder de mensen te zijn en van nature ben ik heel open en sociaal. Ik hou van babbelen over koetjes en kalfjes, maar ook van een serieus gesprek met ruimte voor een vriendelijke discussie. Vanaf jongs af aan ben ik altijd iemand geweest die make-up en kapsels leuk vond: leuk om anderen op te maken, hun haar te doen en te stylen zeg maar. Toen ik was geslaagd voor mijn VMBO-diploma ben ik de opleiding schoonheidsspecialiste gaan doen. Hartstikke leuk natuurlijk, bezig zijn met make-up en schoonheid was helemaal mijn ding. Toch was deze studie niet helemaal de juiste keuze. Ik heb hem wel afgerond na 3 jaar bikkelen.  Na deze studie heb ik besloten een cursus visagie te gaan doen en tegelijkertijd de kappersopleiding. Ik kwam er snel achter dat dit helemaal mijn ding is. Ook deze studies heb ik afgerond.
Na enkele stages ben ik terechtgekomen bij Tuinenga Kapsalons in de stad. Leuk, een combinatie salon. Ik kon aan het werk als kapster, maar ook als schoonheidsspecialiste en visagiste. Ik heb daar hele leuke dingen mogen doen en ben nog steeds blij dat ik daar inmiddels 9 jaar werk. Wel in een andere functie, namelijk als salonmanager. Ik werk nog steeds met een deel van de collega´s die mij hebben getraind tot waar ik nu ben. De schoonheidssalon is er helaas niet meer. De focus is neergelegd bij de kapsalon met als extra toevoeging bruidskapsels en visagie. Dit valt natuurlijk helemaal in mijn straatje en daar haal ik ook zeker voldoening uit. In mijn functie ben ik natuurlijk ook één van de mensen die de stagiaires traint en waar nodig de vraagbaak is voor vaktechnische vragen. Ik merk vooral het afgelopen jaar dat dit echt iets is waar ik meer mee wil gaan doen in de toekomst. Maar voor nu zit ik heerlijk op mijn plekje bij deze salon en met mijn collega´s.
Verder sport ik 2 keer in de week in de sportschool en ik denk er nog over na of ik weer wil gaan paardrijden. Het is even kijken of ik het qua tijdsbestek allemaal in mijn agenda kan passen. Ik ben iemand die snel ´te veel´ wil en daardoor te veel wil doen. 24 uur is voor mij soms te weinig in een etmaal. Maar ontspanning vind ik belangrijk en de een vindt dat in veel sporten of tijd besteden aan hobby´s en vriendinnen en de ander vindt dat door te lezen op de bank. Gelukkig zijn we allemaal anders.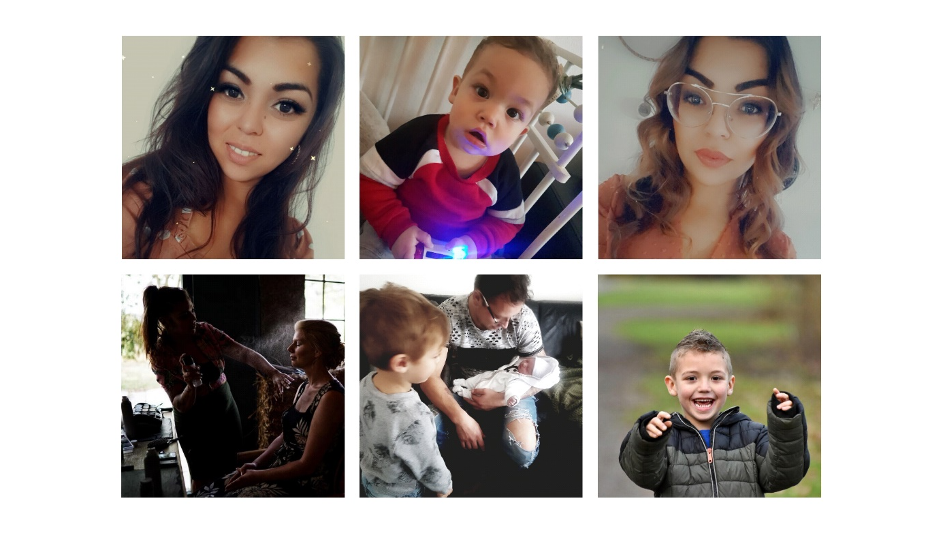 Nou... dat was het zo eerst wel even denk ik? Zo niet, vraag maar raak. Zoals ik eerder al zei, ik ben een open boek, dus schroom zeker niet om brandende vragen te stellen!
Lieve groetjes,
Nadia